Welcome to the Travel Carnival Round 3!
I'm flattered to be declared the winner of Round 2 and given the opportunity to host Round 3. 
What is the Travel Photo Carnival? It's
a way for travel bloggers to present and show off some of their best photography. Who doesn't love travel photography right!? We know there's a ton of great photos out there! 
Here's how it works:
Each round a new theme is chosen and presented for travel bloggers to submit their best/favorite photo for that topic. The host (Outside the Limits this round) of the contest will then select a winner from all the submissions. Once a winner has been crowned, the Travel Photo Carnival will move to the winner's site to host and pick their own theme for the next round. 
Travel bloggers can submit one entry per website based on the week's theme. All submissions have one week to be submitted. At the end of that time, the host blogger will select a new winner and the winner then repeats the whole process on their website. 
Previous Travel Photo Carnival Winners and Hosts 
Previous rounds of Travel Photo Carnival hosts, themes, and winners are listed below. Clicking on the link of each hosted site will take you to the previous rounds of the Travel Photo Carnival to see all of that week's entries. 
Here's my winning photo from Round 2!

 I love taking pictures of coastal scenes. The picture below was shot between Gold Beach and Brookings, Oregon. Arguably, Oregon has some of the most interesting coastline around. It's definitely worth a road trip! 
This Week's Theme:
Sunrise or Sunset
Watching the sun rise and set never seems to get old. This week's theme is open to interpretation. The picture doesn't necessarily have to be a traditional shot of the sun rising or setting. For example, a photo could show how the light reflects off a certain object, person or place at your favorite travel destination during the prime lighting hours of the day. There are so many opportunities for beautiful shots all around the world. So show off your stuff! 
Here are a couple of my favorite "Sunrise or Sunset" shots: 
Flying into Minneapolis, Minnesota 
Port Orford, Oregon
A Few Guidelines for the Travel Photo Carnival:
1) Submissions MUST be submitted by travel bloggers with ACTIVE sites.
2) Only one submission per website.
3) The photo MUST be taken by the submitter.
4) No majorly photoshopped images. Minor edits are alright, but we want to see your original work.
5) Let's keep these submissions clean for all ages to be able to enjoy.
6) All submissions need to be medium sized. Preferred size is 600 x 400.
7) In order to enter, you MUST be able to host the next round.
8) Entries will only be taken per the guidelines below. No emailed submissions will be accepted.
All you have to do is leave a comment below with a link to the image that you would like to submit. In the comment, tell us about your image and why it's your favorite. When the comment and photo has been received, they will be added to this article.
Once your image is submitted, share about the Travel Photo Carnival with others. Post it on your Facebook and tweet it out with the hashtag #travelphotocarnival. That way more travelers will get the chance to participate, as well as giving you the chance to share your photography with even more people.
Example Tweet:

 I just entered my best sunrise/sunset photo in the #travelphotocarnival. Enter here! http://goo.gl/VLBje 
Make sure to check back during the week to see the entries and engage with the competitors in the comments below. We'd love to hear what you think of all the photos that have been submitted. 
This carnival runs for one week,
Saturday July 6 through Friday, July 12, 2013
. The crowned winner will be announced a few days after submissions have been closed with the carnival being passed on to the winner to host the 4th round. All Travel Photo Carnival winners/hosts will be listed on each round along with a direct link to their article. 
We can't wait to see what everyone submits as their entry! Don't forget to share the Travel Photo Carnival with others and include the hashtag #travelphotocarnival.
Entries!
What will you be submitting?
All photos entered into the Travel Photo Carnival are property of their owners. 
Round 3 of the Travel Photo Carnival is Officially CLOSED
Thank you to everyone for the fantastic entries! The winner will be announced shortly! 
From Vanessa
(
Turnipseed Travel) 
From Noel
 (Travel Photo Discovery) 
Hawaii 
From Marcia
 (Inside Journeys) 
Falmouth, Jamaica 
From Danielle
(TrekSnappy) 
"Catching the Sun"
Phu Quoc Island, Off Vietnam  

From Brandon (Eye and Pen) 
Bayfield, Wisconsin
From Vanessa (Travel It Girl)
Haleakalā National Park (Maui)
From Jessica (Suitcases and Sippy Cups)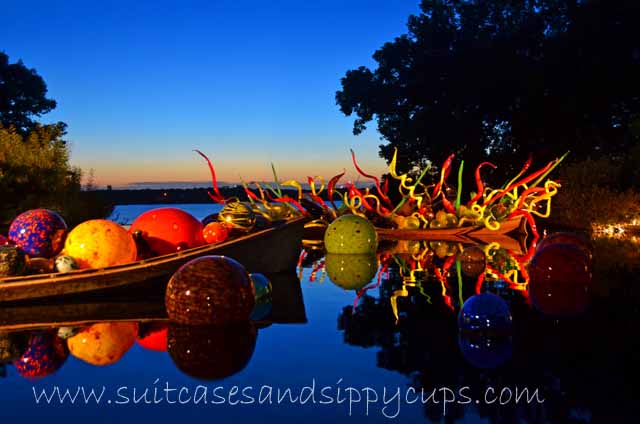 Lake at Chihuly Exhibit, Dalles Arboretum 

From Dan (A Cruising Couple) 
South Island of New Zealand